Apoorva Patil wins gold at Commonwealth Judo Championships
S K Somaiya Vinay Mandir Junior College
Home » News » Apoorva Patil wins gold at Commonwealth Judo Championships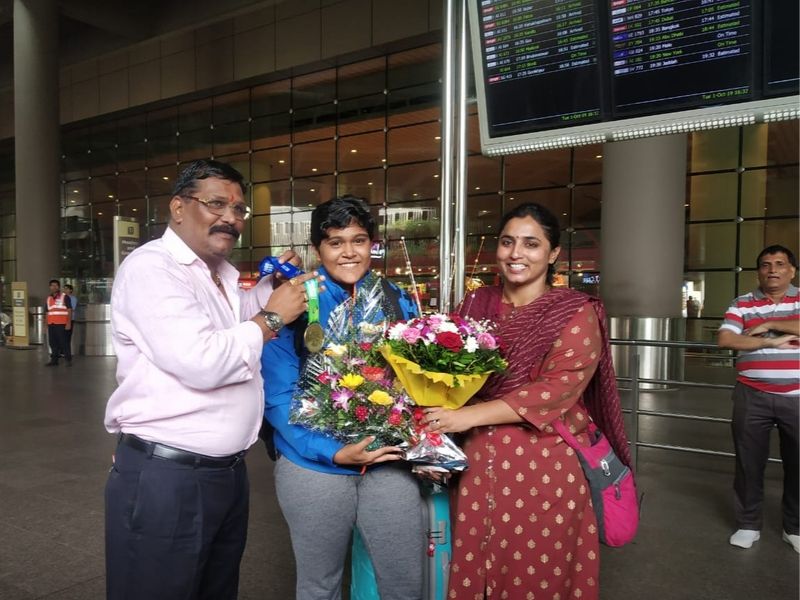 Apoorva Patil wins gold at Commonwealth Judo Championships
October 10, 2019
17 years old Apoorva Patil studying in 12th Commerce at S K Somaiya Vinay Mandir, bagged a Gold medal representing the above 70kg women category. She represented India at the Commonwealth Judo Championships Walsall 2019 held at Great Britain.
Apoorva was selected after her promising performances in Cadets Asian Cup 2018 held at Macau and Asian Cadets & Junior Judo Championships 2018 held at Lebanon. She has also won gold in Khelo India Khelo competition from Government of India in January 2019.
Apoorva started practicing Judo since 2009 at the age of 10. She has also won several medals in the Under-15 category at the national level earlier. This is the first Gold in the under 20 i.e. cadet category at international level. Apoorva's achievement is a result of her dedication and a committed training for four hours each day. Diligent practices, workouts and support of her parents, school teachers and friends have made this success possible along with balancing the academics and sports.
Daughter of a policeman father and a home-maker mother, Apoorva said "Winning is a habit which comes through discipline,I aspire to achieve the Gold in Junior World Judo Championship and Gold in Olympic 2024. I want to become an IAS officer to serve my nation".
Director Somaiya Sports Academy Aazaz Khan said, "We at Somaiya Vidyavihar, are proud of her extraordinary achievement and believe that she deserved every bit of it. An athlete's entourage from family and friends to medical staff, teachers and coaches play an important role in per performance at the top most level. We wish her all the very best for her future endeavors of making India proud time and again."
Apoorva's father Mahesh Patil said, "Her victory has filled my heart with pride. She was determined to come back with the medal and make India proud and she has done just that".
Sign up for media coverages
Journalists! please sign up to receive Somaiya Vidyavihar news releases and invitations to events.
Media Contact